Dental Visits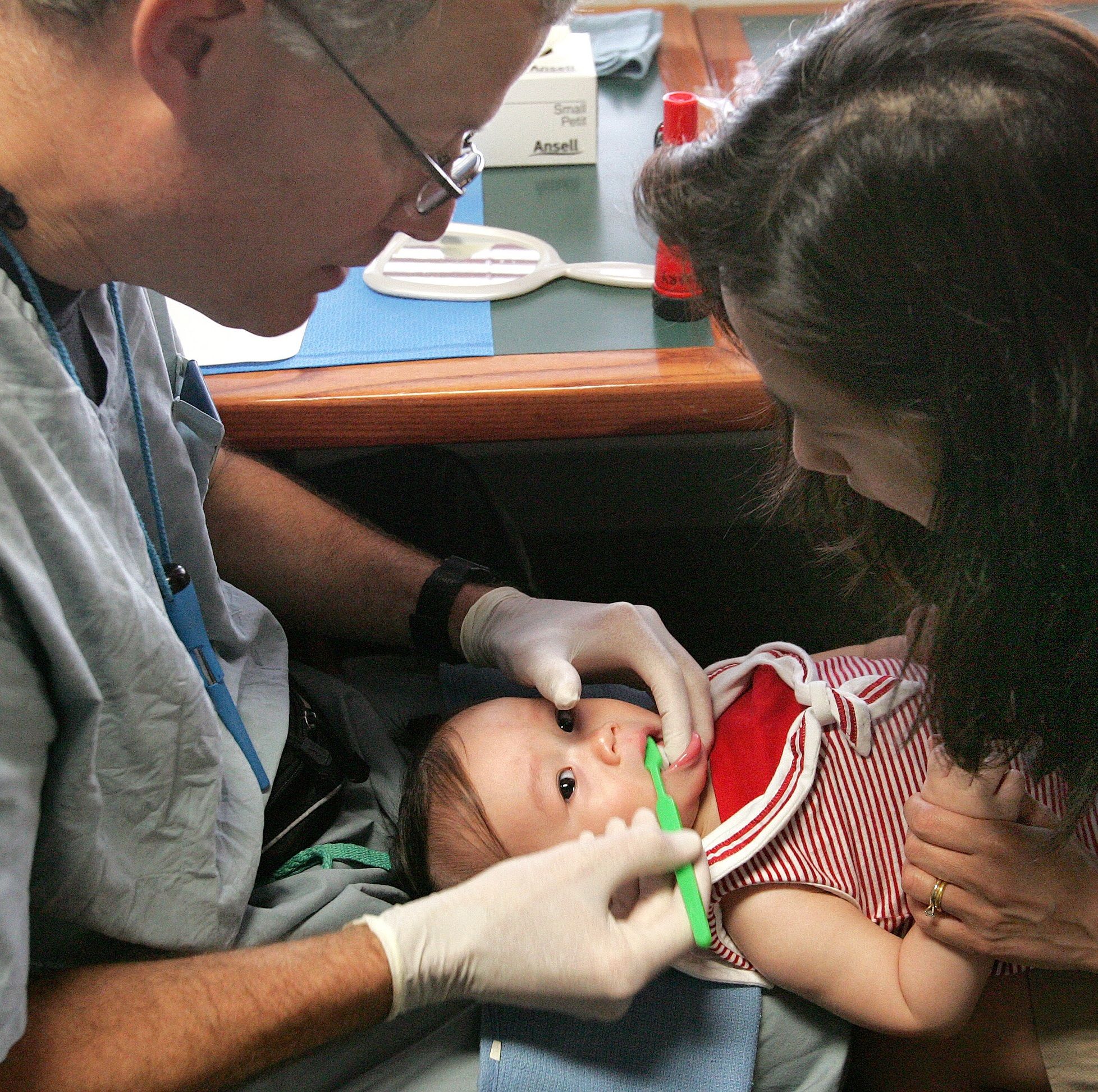 Children should have their first dental visit by age 1.
Schedule a dental visit around the time of your child's first birthday.  

The health provider will identify any dental problems and will talk to you about how to prevent cavities for your child. This is also a great time for you to ask questions about any other concerns you may have.

Early visits get your child familiar and comfortable with having their mouth examined.

Ask your health provider about fluoride varnish for your baby's teeth.  Fluoride varnish helps prevent cavities.
At one year well child visit, ask the doctor about your child's oral health and fluoride.