Brushing & Flossing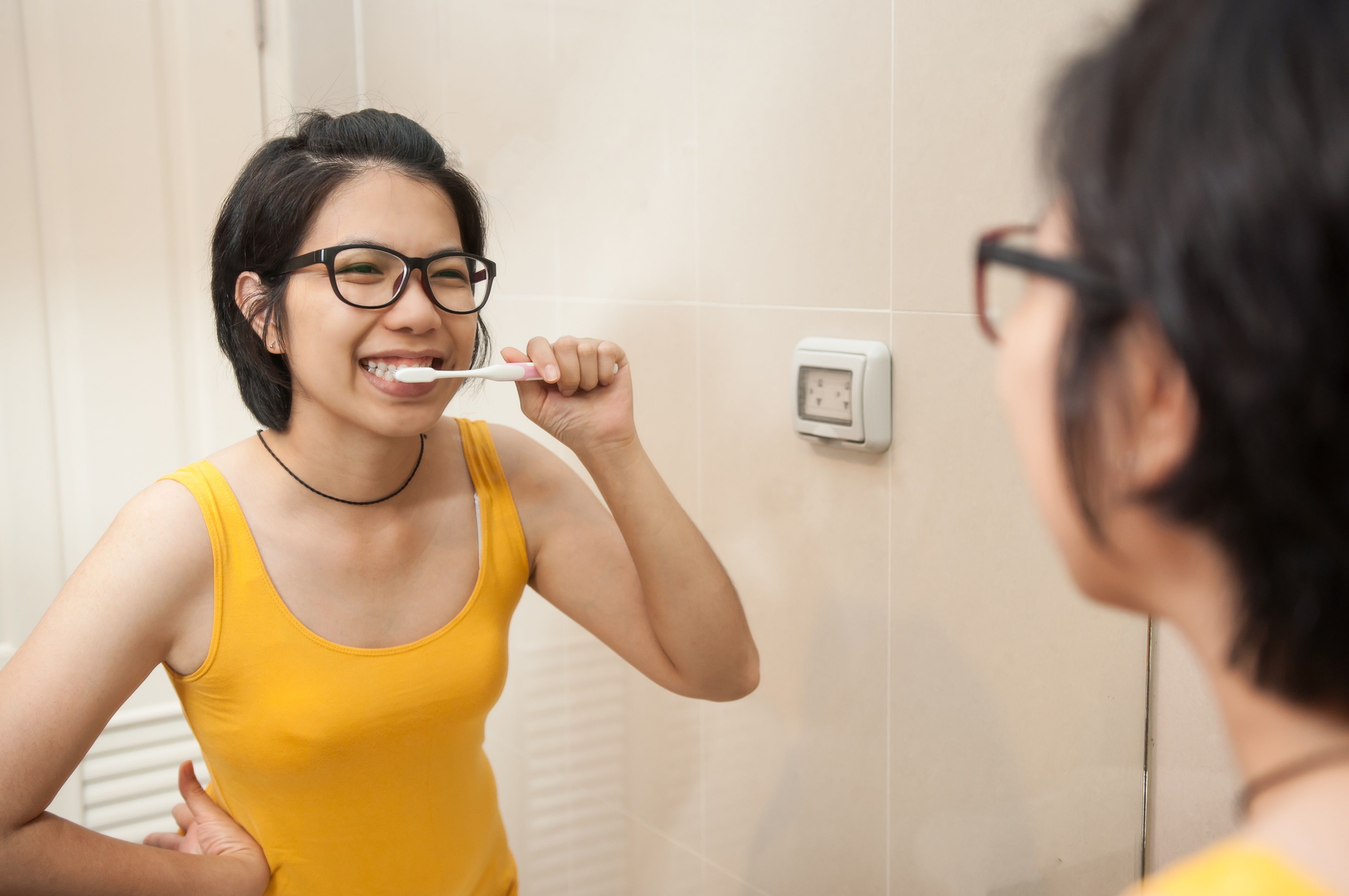 Here are some tips to help you keep your teen cavity-free:
Encourage your teenager to take good care of his or her teeth.  Urge teens to:
Brush their teeth 2 times a day for 2 minutes each time, especially before bed.

Brush with a toothpaste that contains fluoride.

Use a soft bristle toothbrush.

Never share toothbrushes. It spreads germs that can cause cavities, and infections that can lead to illness.

Floss daily in-between the teeth to remove plaque from the sides of the teeth.

Replace your teen's toothbrush every 3 months and especially after an illness (particularly strep throat). For more information on brushing, see the Keeping Your Smile Healthy brochure.  
How to Brush:
Place the toothbrush against the gum line at a 45-degree angle. 

Use a small circular motion to brush your teeth. 

To brush the chewing surfaces of your teeth, hold the brush flat and brush back and forth. 

Do not forget to brush the back of your teeth. 

Brush the tongue. 

Teenagers care about how they look. Help your teen understand that poor oral hygiene can lead to stained teeth, bad breath, missing teeth, and serious dental and health problems. 

Set a good example. If you take good care of your teeth, your teenager will see that you value good oral health and be more likely to take care of their own teeth.

Keep plenty of oral health-care supplies on hand, such as soft toothbrushes, floss (or plastic flossers) and good-tasting fluoride toothpaste.